AL-1 HAND NOTCHER
Manual Hand Notcher
A simple, fast and clean solution designed to notch ends of tubes and pipes prior to joining, the AL-1 is a manual hand notcher, designed to notch out the ends of pipes (birds mouth) 3/4", 1" and 1-1/4" nominal bore size, at 90 degrees prior to joining.
Ideally bolts to a steel girder in the workshop or site, taking up minimal of floor space.
Provides high productivity with low investment, along with simple and rapid operation.
Comes with 3-year manufacturer's warranty on main parts.
Want to make sure the 'AL-1 Hand Notcher' is right for you? Speak to our specialist solutions team today.
FIND OUT MORE
PURCHASE OR HIRE
WATCH VIDEO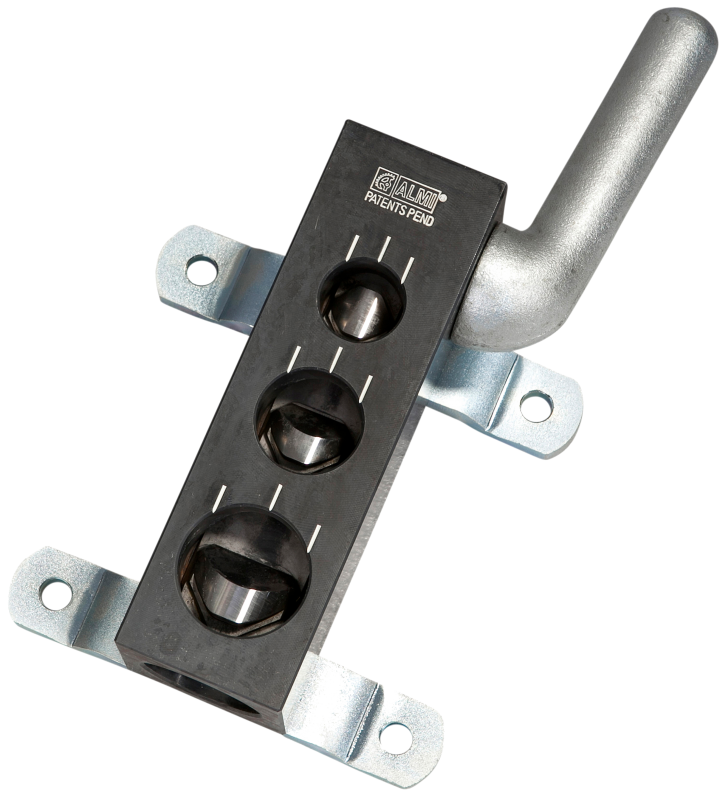 Why the AL-1 Hand Notcher?
---
With the pipe notcher AL1 you can notch external pipe diameters of Ø26.9 (3/4″), Ø33.7 (1″) and Ø42.4 (1 ¼"). The machines with manual operation are easy to mount on the wall. With ALMI pipe notchers, filing or milling pipes is a thing of the past. Thanks to their favourable price and high productivity, the ALMI pipe notchers are a great investment. Thanks to the add-on lever, you can easily notch a pipe with little effort.
Specification
| | |
| --- | --- |
| Model | AL-1 |
| Outer / inner Diameter of tube | 27.9mm/3/4", 34.8mm/ 1", 42.8mm/1-1/4" |
| Max. wall thickness | Mild Steel - 4mm / Stainless steel - 3mm |
| Weight | 8 kg |
| Application | Round pipe |
| Operation | Manual |
| Advantage | Quick and easy notching |
Features
Quick and clean operation
Works on mild and stainless steels, aluminium and other metals
Hard Wearing cutting block - covered by 3 years manufacturer warranty
Watch our video of the AL-1 Hand Notcher
---