ABM-14 Plate and Pipe Beveller
ABM-14 PLATE AND PIPE BEVELLER
Designed to bevel plates & pipes made of steel, alloy steel, stainless steel & aluminium alloys
In just one single run the machine can bevel up to 2.6 m/min. (8.5 ft/min.) to a width of 12 mm (1/2'') in workpieces with tensile strength of Rm ≤ 392 MPa (57,000 psi). Maximum bevel width is 14 mm (9/16''). Depending on materials two or more runs are needed. Bevel angles include 30o (standard) and with optional angle variation devices also 22.5o, 25o, 35o, 37.5o or 45o.
Want to make sure the 'ABM-14 Plate and Pipe Beveller' is right for you? Speak to our specialist solutions team today.
FIND OUT MORE
PURCHASE OR HIRE
WATCH VIDEO

Bevel width up to 14 mm (9/16'')
Top bevelling

Bottom bevelling
Min plate width 55 mm (2-3/16'')

Min plate thickness 6 mm Max plate thickness 40 mm (1-9/16'')
Pipe OD beveling Min. ID 100 mm (4")

Bevel angles: 30° ( option) 22.5°, 25°, 35°, 37.5°, 45°
FAST, EFFICIENT & QUIET
---
There is no need to wear acoustic protection equipment because the noise produced by the machine does not exceed 70 dB.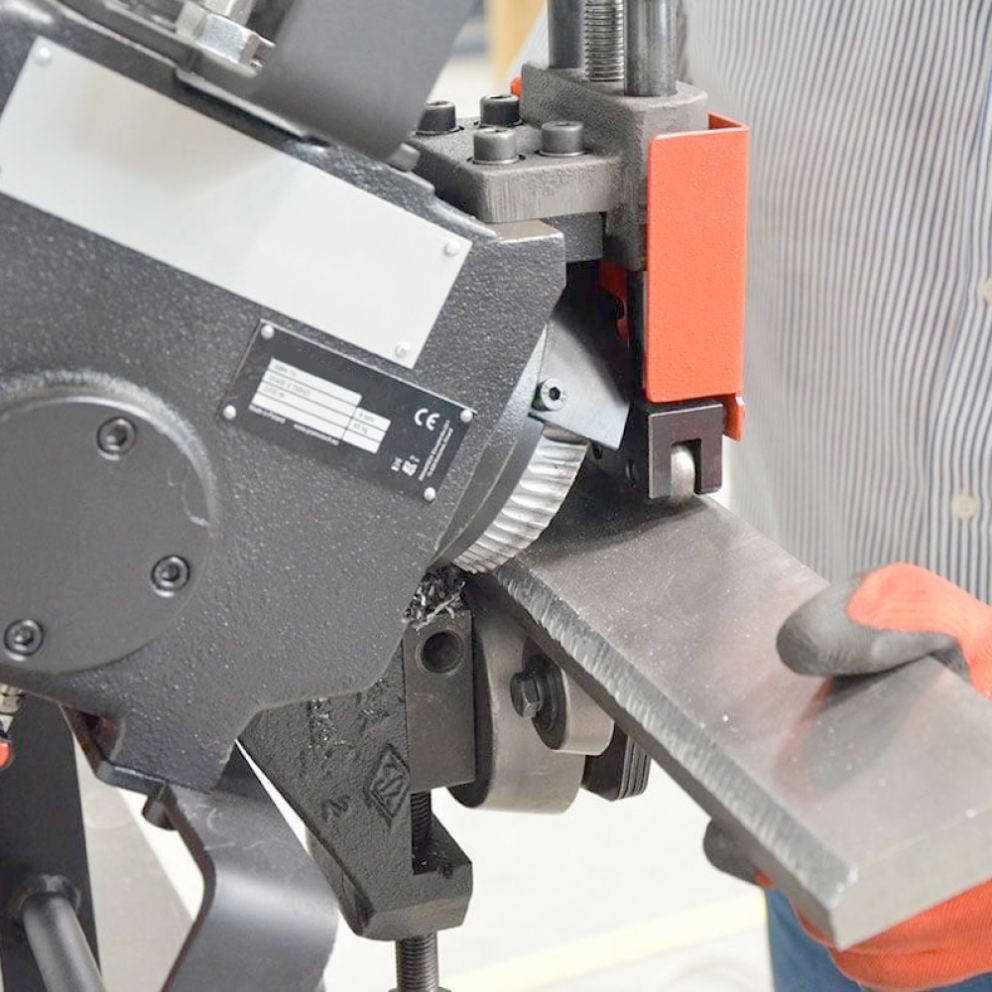 Reverse Release
---
In the case of the cutting tool getting stuck in the material and bevelling cannot be continued the direction of rotation of the tool can be reversed to release the machine from the workpiece.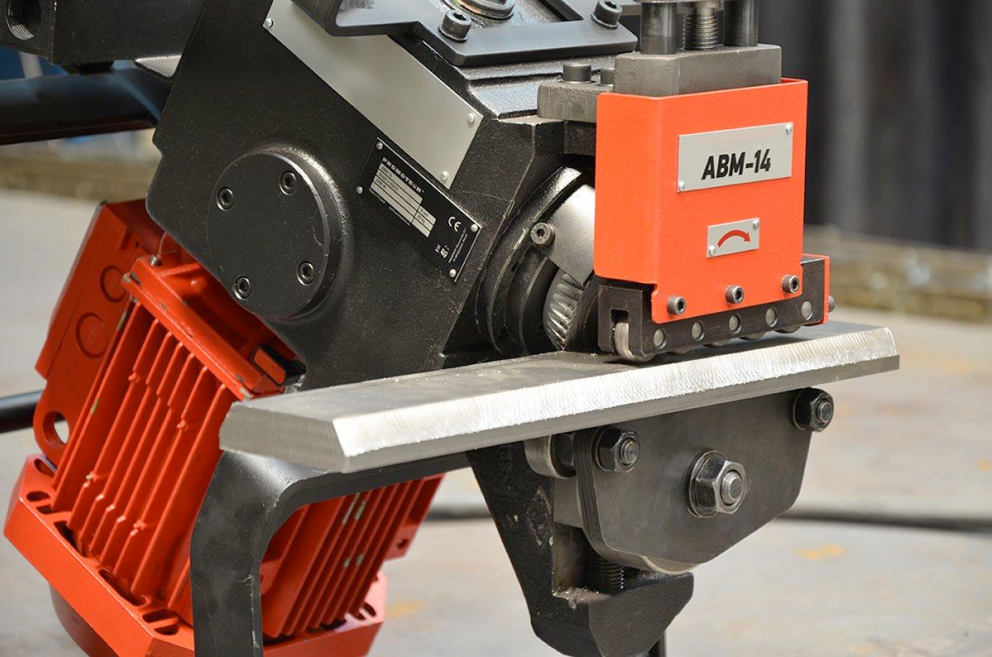 Watch our video of the ABM-14 Plate and Pipe Beveller
---