ABM-28 Automatic Plate Edge Bevelling Machine
ABM-28 AUTOMATIC PLATE EDGE BEVELLING MACHINE
A New Generation Autofeed Machine
With the ability to bevel steel on top, front and bottom edges, the ABM28 can run without the assistance of an operator with precision.
Continuous adjustment bevel angles between 60° and -60°, eliminates the need to turn the plate over. J-groove bevelling option available.
Want to make sure the 'ABM-28 Automatic Plate Edge Bevelling Machine' is right for you? Speak to our specialist solutions team today.
FIND OUT MORE
PURCHASE OR HIRE
WATCH VIDEO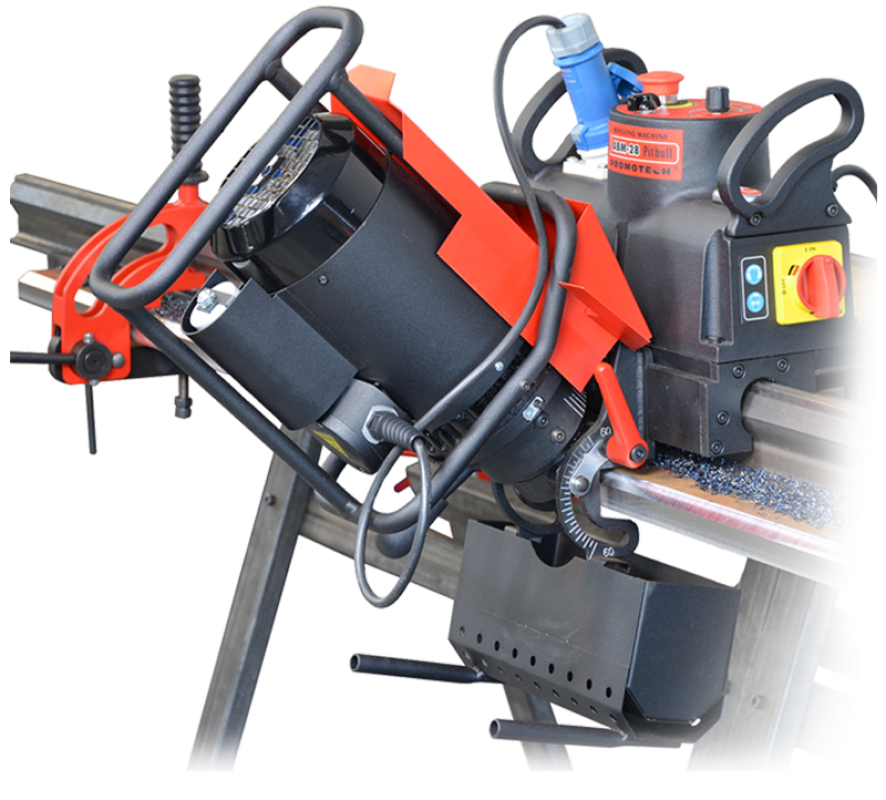 Top bevelling

Facing off

Bottom bevelling

J-groove bevelling
Bevel angle from 60 to -60° Bevelling in both travel directions

Bevel width up to 35mm

Plate thickness up to 35mm 36-70mm (option)
Watch our video of the ABM-28 Automatic Plate Edge Bevelling Machine
---