RAIL TUG
Welding & Cutting Carriage
The Rail Tug is a digitally controlled tractor designed for the mechanization of welding and thermal cutting processes. Featuring a rack and pinion drive system with electronic speed control, the Rail Tug creates weld bead geometry which is exact to your specifications, reducing costly over welding and decreasing filler metal usage.
The Rail Tug can be used with semi-flexible track for plate and tank work with a minimum radius of 5 m (16 ft) or adapted to bent ring rail for pipe and tube applications.
Want to make sure the 'Rail Tug' is right for you? Speak to our specialist solutions team today.
FIND OUT MORE
PURCHASE OR HIRE
WATCH VIDEO

Continuous welding
Horizontal speed 10–200 cm/min Vertical speed 10–200 cm/min
Ring tracks from 200 mm (8") OD up to 3 m (10 ft) OD
Hi Flex Track min OD 1500 mm

Custom rolled tracks from 3 m (10 ft) OD up to 10 m (32 ft) OD
Min. path convex radius for semi-flexible tracks is 5 m (16 ft)
Suitable for variety of circumferential and irregular surface applications down to minimum radius of 100 mm (4")
---
Ring tracks on diameters from 200 mm (8") OD up to 3 m (10 ft) OD
Custom rolled tracks on diameters from 3 m (10 ft) OD up to 10 m (32 ft) OD
Semi-flexible tracks can be bent to a minimum radius of 5 m (16 ft) without permanent deformation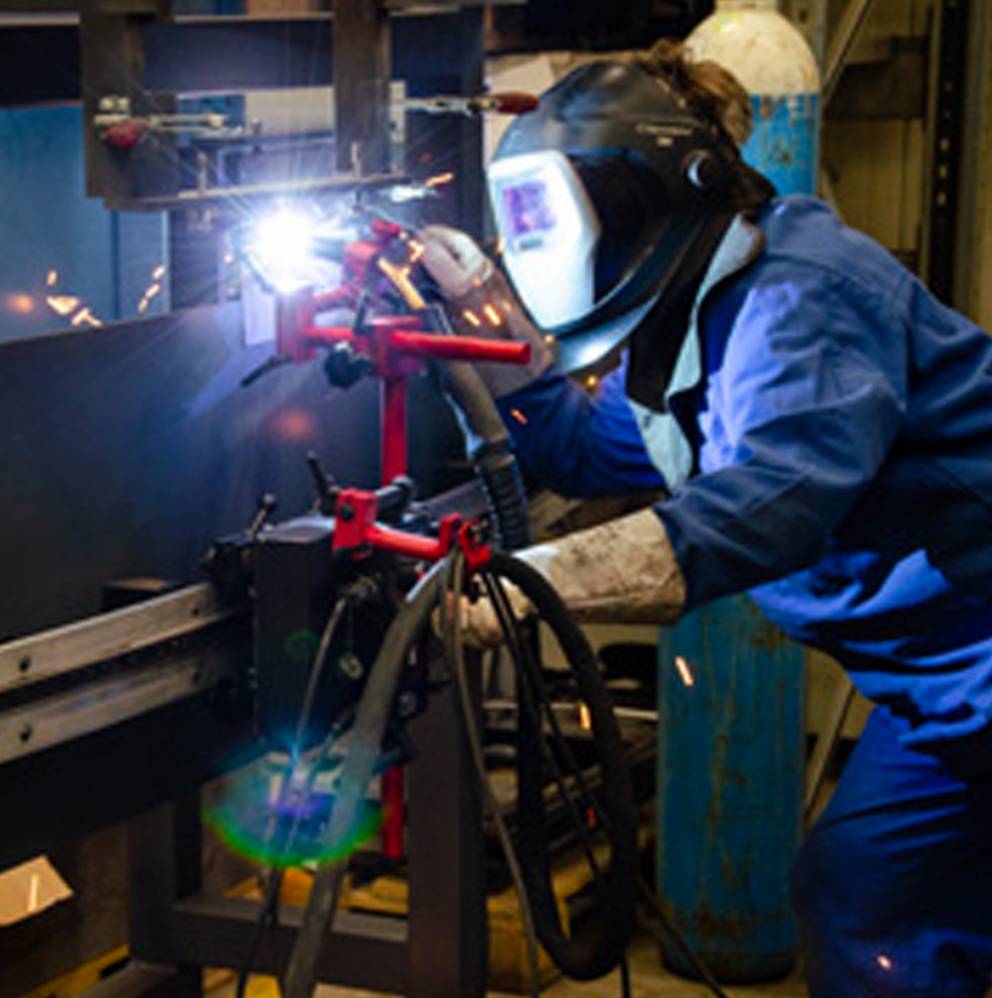 Watch our video of the Rail Tug
---