Dragon HS Cutting Track Carriage for Plasma
DRAGON HS CUTTING TRACK CARRIAGE FOR PLASMA
High Speed Plasma Cutting
A high-speed plasma cutting and bevelling carriage, the Dragon HS is an ultra-modern tool.
The Dragon HS features a digitally controlled track torch which has a precise, stable travel speed that produces accurate cuts and bevels. The machine can be used on any standard 6˝ V-grooved track.
Want to make sure the 'Dragon HS Cutting Track Carriage for Plasma' is right for you? Speak to our specialist solutions team today.
FIND OUT MORE
PURCHASE OR HIRE
WATCH VIDEO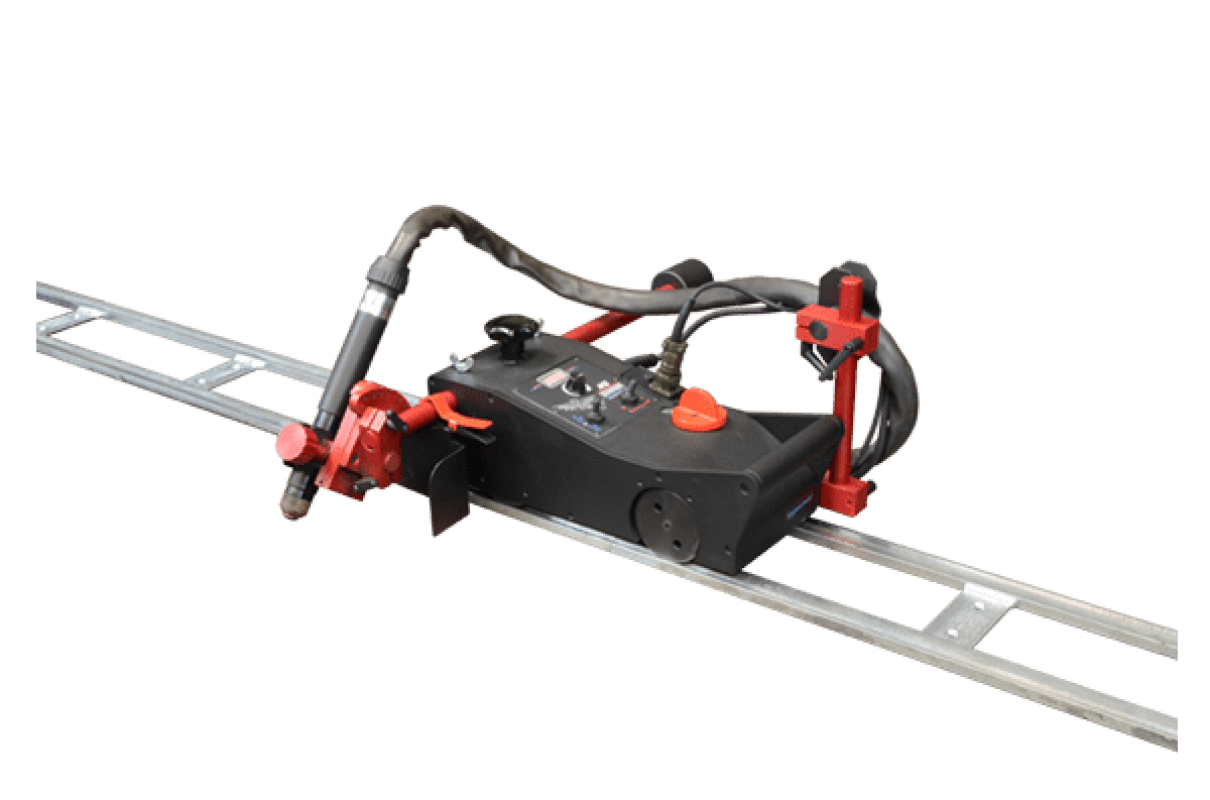 Oxy-fuel and plasma cutting available

Straight cutting

Diagonal cutting (bevelling)

Circle cutting
Strips cutting
K-bevel cutting

Double diagonal cutting (bevelling)
WHY THE DRAGON HS?
---
Dragon is intended to transport different types of oxy-fuel cutting torches with a grip diameter 28-35 mm (1-1/8" to 1-3/8") to perform machine quality cutting and beveling processes in a variety of applications.
Watch our video of the Dragon HS Cutting Track Carriage for Plasma
---